Learn more about the history of Mad Butcher Meat Company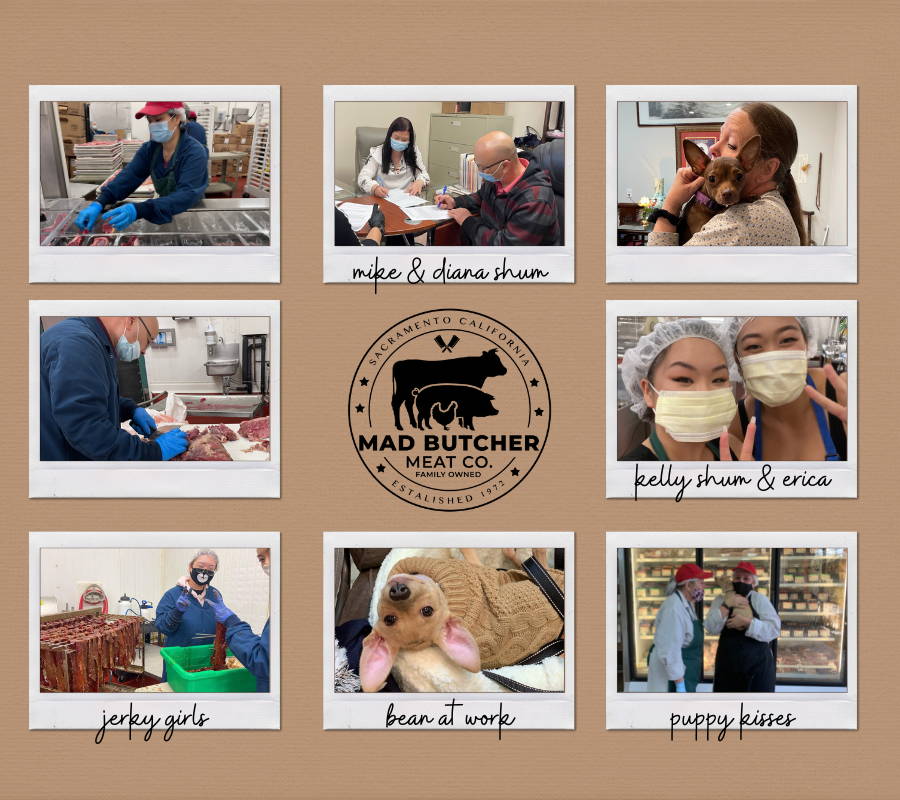 In 1989, Michael and Diana Shum took over the Mad Butcher Meat Company in a small, old-fashioned shop on Folsom Blvd. Driven by a love for exceptional meat, they worked long hours to turn that little shop into the popular specialty shop it is today. The business quickly grew, but by 1992, they were looking for new opportunities and expanded into catering specialty cuts of meat to local restaurants. With the retail and commercial business combined, their sales volume soon outgrew the small 2,500 sq ft shop and they migrated to a brand new store on Florin Perkins Road.
After providing manufacturing services for over 15 years to other raw pet food companies, Michael and Diana launched their own line of raw pet food Wholesome Raw. Now, Wholesome Raw Pet Food accounts for almost half of the sales made through the store and selling over 14,000lbs a month!
In 2019, their daughter Kelly joined Mad Butcher Meat Company to expand their legacy. As an activist, her vision is simple: purpose and profit must co-exist and thrive. Kelly is an activist and advocate for many causes, but her greatest passion concerns food accessibility.
"Everyone deserves access to clean, affordable, nutritious food. High-quality food should not come at a premium and considered a luxury".
In 2020, Kelly launched the Mad Butcher Meat Company website to enable for delivery, shipping, and online ordering. Expanding the service radius of Mad Butcher Meat Company allowed for a great volume of sales and even greater volume of savings to pass down!
Come say hello in store or order from us online!